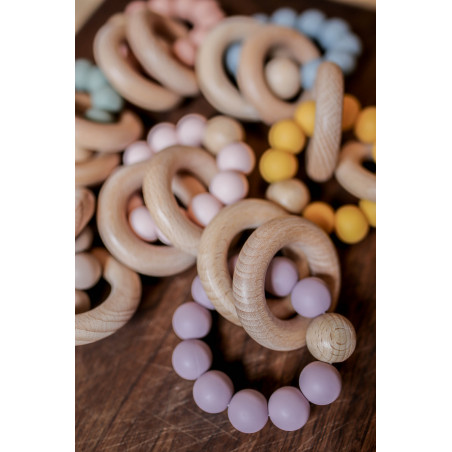  
Silicone + Wood Teething Ring
Silicone and wood teether rings that are aesthetic and functional. 
Teething is an inevitable part of your baby's journey into toddlerhood. Our teethers are eco-friendly and made from high quality food-grade organic silicone. The silicone is also BPA-free and are free from toxic and hazardous substances. The silicone is soft, chewable, easy to clean and heat resistant. They're also easy to sterilise (whether through steam sterilisers or otherwise) so your little one can enjoy the teething process in style and in comfort. 
No customer reviews for the moment.